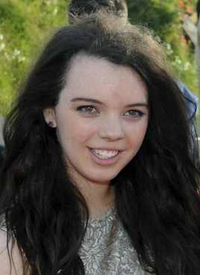 Katie Jackson (born 1996) is a New Zealand actress who worked as a casting assistant for Mortal Engines.
She also played a Londoner with Book in Mortal Engines.
Behind the scenes
Jackson is the daughter of Peter Jackson and Fran Walsh.
Jackson also worked with her father in The Lord of the Rings trilogy, King Kong, The Lovely Bones, and The Hobbit trilogy.
External links
Gallery